Sunday, February 26th, 2006
One thing I love more than Japanese food is fusion food. Why? Because we all get to choose from a variety of food. Kiwi Xpress offers selections of western food and local food. The ambience is good if you are looking for a place to hang out and relax. They also offer varieties of sandwiches and cakes for your eyes only! The cakes are not too great but hey! we are there only for the main course right? They also have set menus priced at RM29.90++ which includes soup of the day, the main dish (6 types of servings to choose from), kiwi juice and dessert.
If you think that set deals are too pricy, you can go for the local delicacy such as nasi lemak ayam which is priced at RM8.90++. Food there are perhaps slightly higher than what you can get outside because Kiwi Xpress not only sells food, but they also sell the cooling ambience.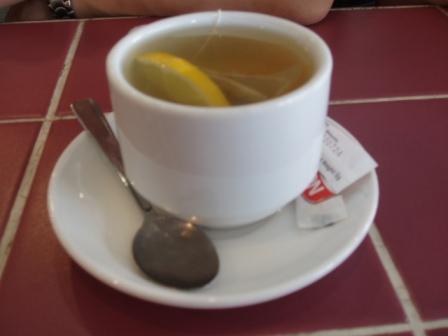 Lemon Tea