Tucked in the shops along a housing area at Taman Berkeley, Klang you'll find a humble shop for a family business serving pan mee and yee mee. An almost similar concept to Jojo and Face to Face Noodles store, Restaurant Mee Hun Ge only serves a few types of Pan mee style of cooking. Its main competitor just situated a few doors down is the Restaurant Fatty Mee Hun Ge that if you notice, has more customers. While I have not visited Fatty Mee Hun Ge before, I prefer visiting outlets which are underdogs because sometimes, just sometimes you will be pleasantly surprised with what they can offer.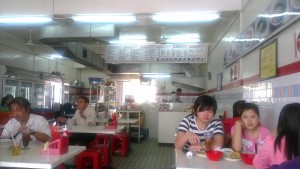 Restaurant Mee Hun Ge Family Business
The prices is reasonable and you can easily get a meal for just RM3.80 and where can you get this sort of price these days? While I prefer my pan mee a little more thinner in texture, Restaurant Mee Hun Ge's yee mee is no lost cause. The star dish of this restaurant is the Tomato Celery Broth which you can opt to add "flower" egg and its actually quite good! I like the fact also that the reasonably sized and filled dumplings only cost RM0.80 per piece. Something hard to find in KL as well.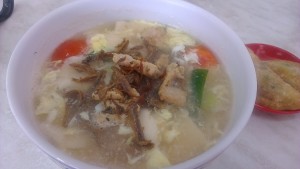 Restaurant Mee Hun Ge Tomato Celery Broth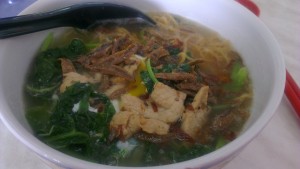 Restaurant Mee Hun Ge Yee Mee in Plain Soup – With Additional Eggs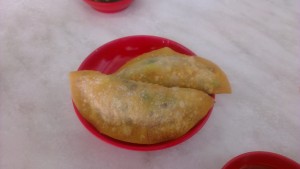 Restaurant Mee Hun Ge Fried Dumplings
Location : Leboh Bangau, Taman Berkeley Klang
Recommendation : Their tomato celery!
Price : From RM3.80 onwards
This is my food blog. If you are interested with technology, you are welcome to visit my Tech Blog at TechieCorner.com. Thank you.