If you ever stop by and passed by Bidor, don't miss the Wan Tan Mee there. The shop is situated at the main highway located on your left if you are heading towards Setiawan, a corner shop which the opposite stall sells fruits. What's so great about Bidor's Wan Tan Mee is its springy noodles. You can't really find the noodles texture anywhere in KL and you always have the option to choose the normal wan tan mee sidelines (which is char siew) or various options.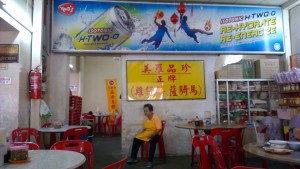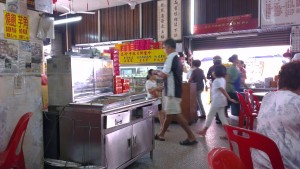 The looks of the crowds at 4pm
Although the soy sauce is a little too salty for my taste, I tried their steam chicken and braised pork and its really quite good and tasty. Ot was already 4pm, the shop still boasts customers coming in as it mainly caters to tourists. The shop also sells lots of local biscuits and snacks which you can bring back home as souvenirs. Apart from their main dishes of selling Wan Tan Mee, you would notice a lot of promotion (newspaper cuttings on walls) on their Fried Yam Cake or Siew Pau. I did not try any but instead brought back home with me a big pau and Loh Mai Kai as dinner later that day. The Loh Mai Kai was good although the big pau was only average.
If you can read Chinese, here's their menu along with the price list. For extra ingredients such as the steam chicken I ordered, it costs about RM7++ per bowl of noodles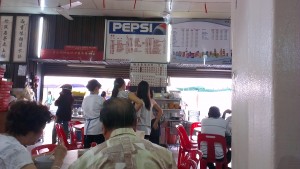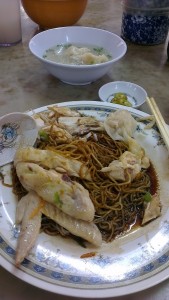 Bidor Wan Tan Mee with Steam Chicken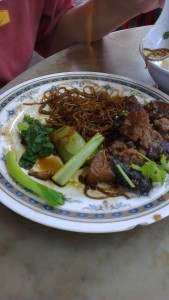 Bidor Wan Tan Mee with Braised Pork
This is my food blog. If you are interested with technology, you are welcome to visit my Tech Blog at TechieCorner.com. Thank you.