While i was still a young kid, my grandpa used to bring me to a old chinese kopitiam to have coffee in the morning. I still can remember the smell of the coffee, the toasted bread with butter kaya and the half boiled egg! yum yum!
few months back, my obelad gf brought me to this Old Town Kopitiam. We had our tea time there. The environment and ambience is good, clean and tidy. It really give me the feel of going back to the old chinese kopitiam where my grandpa used to have tea with me. We ordered a toasted bread, white coffee and mix ice. The quality of the food is just nice, and the price is reasonable or may be i would say it's affordable.
If you have no where to hang out during the saturday evening, then you may consider Old Town Kopitiam. It's really a nice place for you to relax after the heavy workload.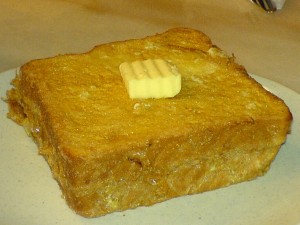 French Toast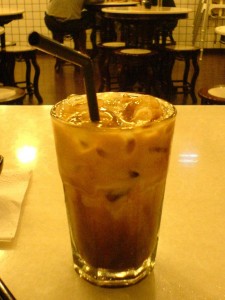 Xi Mut Milk Tea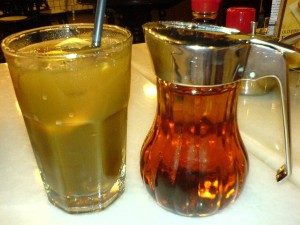 Ice Lemon Tea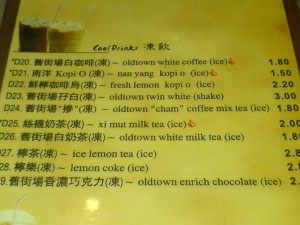 Drinks Menu 2
SoGua's Rating:-
Environment: 7.5 /10
Food Quality: 7 / 10
Price Affordability: 8 / 10
Toilet Cleanliness: 8 / 10
Overall: 7.6 / 10
p/s: Thanks Grace for the picture! sorry the pic n the food i intro a bit out cuz i didnt bring any camera along tat day :p
Since the post become more and more popular, many people as us if there is any franchise information available or who they can contact to get the franchise info. So i decided to find the info for the kopitiam franchise info. Below is the contact i got for the Old town kopitiam franchise:-
Contact Person: Kevin
No 42A, Jalan Petaling Utama 9,
46000, Petaling Jaya
Tel: +6.03.7782.6411
Fax: +6.03.7782.6455
This is my food blog. If you are interested with technology, you are welcome to visit my Tech Blog at TechieCorner.com. Thank you.