"Satay (also written saté) is a dish that may have originated in Sumatra or Java in Indonesia but is popular in many southeast Asian countries such as Malaysia, Singapore and Thailand. In the East Coast of Peninsular Malaysia, satay is a breakfast dish while elsewhere in Malaysia it is eaten in the evening." (taken from Wikipedia)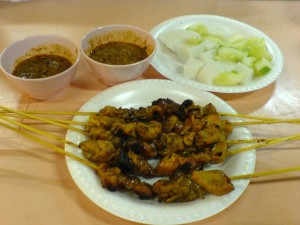 Chicken Satay
Kajang satay is so well-known among the malaysians. In kajang, there're about 8-12 satay stalls, but the Hj. Samuri one is still the best. Located near the kajang stadium,This family oriented business has gained the loyalty of lotsa satay fans from all over Malaysia and also foreign visitors. Their peanut satay sauce that comes with the satay is the most delicious part. The specialty is that you can mix it with some sambal. They give generous portion of the sauce. They provide a variety of satay like chicken, chicken liver, mutton, beef, beef tribe, fish as well as deer and rabbit.
As years pass by, they have expanded and have a few brand in some highway rest bay, like the kesas highway (awan besar & kinrara), restoran jejambat Sg Buloh (PLUS highway), and also one in Bangi. For those who want to have a truly, deeply, madly satay experience at a reasonable price, Satay Kajang Hj Samuri branches is a MUST VISIT.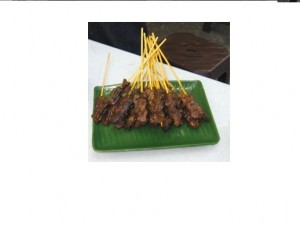 Beef Satay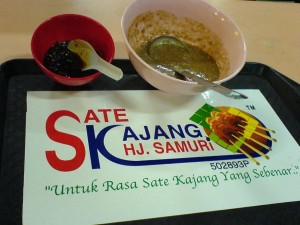 Peanut Sauce & Sambal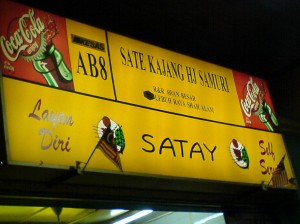 Stall Signboard in Awan Besar & Kinrara Rest Bay (Kesas Higway)
This is my food blog. If you are interested with technology, you are welcome to visit my Tech Blog at TechieCorner.com. Thank you.