Saturday, July 8th, 2006
WHen it comes to Thai food, a must have dish would definitely be the Tom Yam & th Green Curry! If u're observant enough, you should be able to see that Thai restaurants are mushrooming in KL as time pass by! The reason, perhaps is the passion for 'SPICYNESS' among the Malaysians ! :> Among the famous one is SRI AYUTTHAYA which is located at Medan Damansara. However, it's a bit costly.
For more economical Thai Restaurant, I would intro this Rak Thai which is located in Amcorp Mall. It much more affordable than the Sri Ayutthaya,but qality wise, will definitely not as good as Sri Ayutt. However, variety wise, they easily beat it!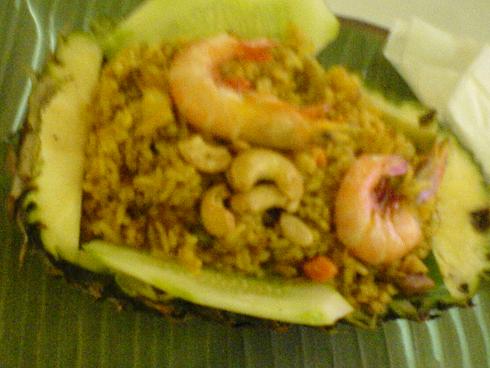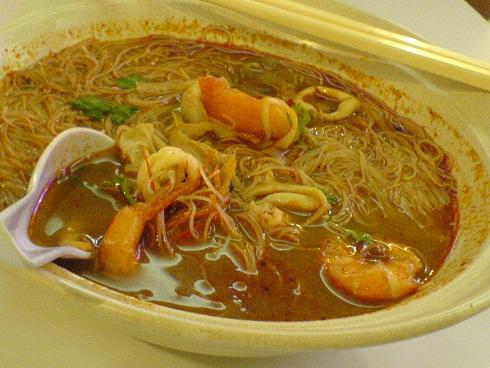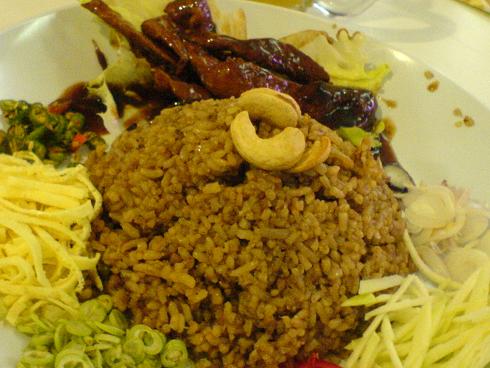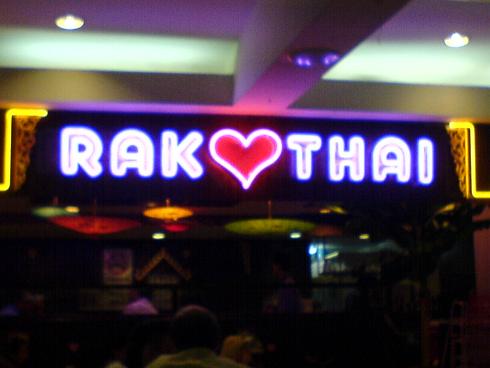 From Top Left: Pineapple Cube Fried Rice, Tom Yam Bee Hoon, Rak Thai Fried Rice.