Nasi Lemak which has been considered as one of our national delicacy which is served all day long everywhere ranging from home to stalls to restaurants and cafe. This dish can be very simple with just small anchovies, cucumber sambal and egg, or it can be highly elaborated as well. I found one restaurant that serves tantalising and "well-customized" nasi lemak.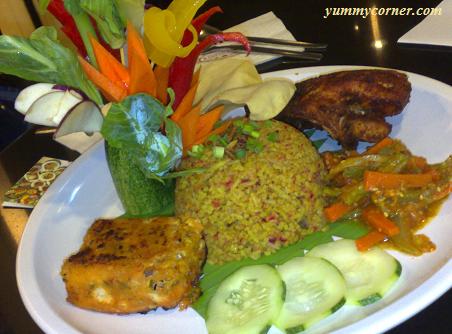 The highly recommended Nasi Bojari – An Indonesian Royalty special @ RM 12.80 (Launching on 21 July 08 – 31 August 08). The otak-otak and fried chicken is a must try!
Rempah Ratus Restaurant & Cafe, a trendy dining outlet that offers diners a contemporary with kampong's feel ambience for any occasion. The perennial favourite nasi lemak is the centre of attraction at the Nasi Lemak Rempah Ratus restaurant in Bandar Puchong Jaya.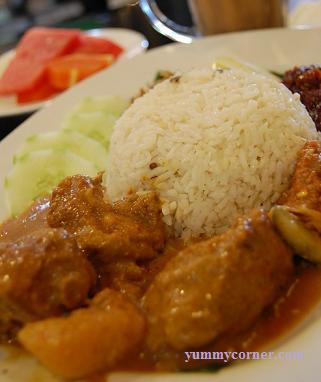 Rice & basmati cooked with coconut milk & spices (choice of chicken or beef rendang) @ RM 8.90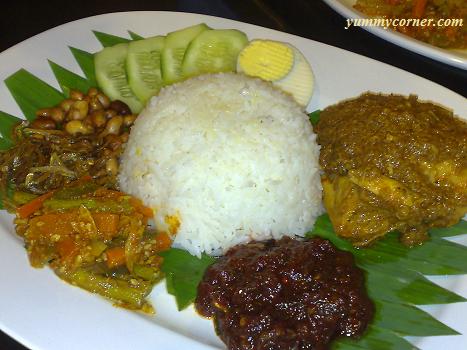 The dish lures you with its fragrant rice complemented by slices of cucumber, a portion of egg, anchovies and a dollop of sambal that gives the dish its character. The usual deal with nasi lemak, you would say, but we have added our own spin to the ubiquitous fare making it stand out from the rest. The difference lies in the rice as they use two types of rice – basmati and the normal Siam rice. When you combine these two types of rice, the end result is cooked rice that's loose in texture. This doesn't give you the heavy feeling after a meal.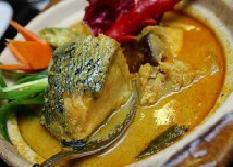 The Nyonya Fish Head Curry that uses salmon instead of the usual fish. It is only RM 20 (M).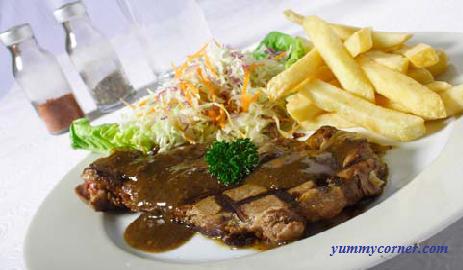 Grilled Ribeye Steak RM 17.80 drizzled with your choice of Black Pepper Sauce or Mushroom Sauce.
Besides, nasi lemak, Rempah Ratus also provides a delightful array of Halal loal temptations. Presently, Rempah Ratus irresistible menu consist of a wide variety of scrumtiously delicious cuisine ranging from Appertizer, Malaysians' Favourites, Asian Temptations to popular Webstern Delights.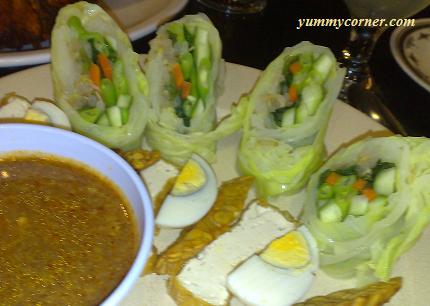 Gado-gado – Indonesian delicacy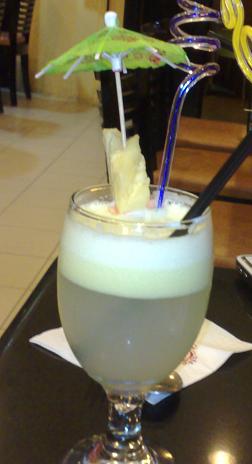 House Mocktails – Honey Dew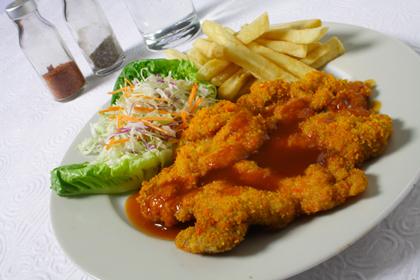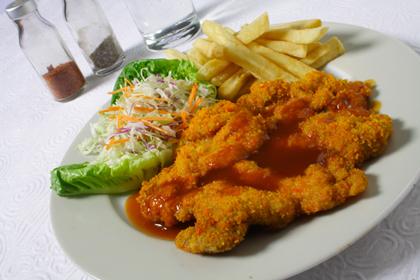 Chicken Chop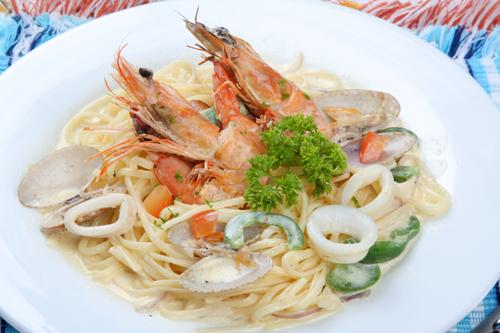 Linguine Seafood Carbonara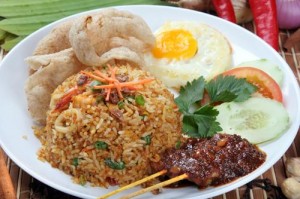 Nasi Goreng Rempah Ratus
Address:
No 33, Jalan Kenari 17C
Bandar Puchong Jaya
47170 Puchong
Selangor
Tel: 03-8076 5371
This is my food blog. If you are interested with technology, you are welcome to visit my Tech Blog at TechieCorner.com. Thank you.