This stall sells a few types of claypot chicken … The one that i love most is cook with oyster sauce, thick soya sauce, some ginger slice … and some salon leaves … !! it's really superb !! The aunty who sells it takes about 10 to 15 min to cook it so that the chic can "absorbs" all the ingredients smell and makes it own! Not to forget the kiccup that comes with it … they added some garlic in it and it goes well with the chicken!
Their kampung chicken with wine also not bad! wine lover should try this … besides, they also have spicy soup and vege with oyster sauce.
What is shown in the pic is my fav claypot chicken which is mentioned earlier !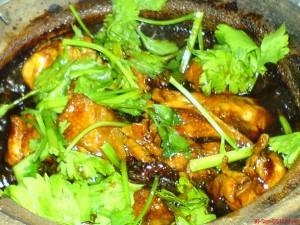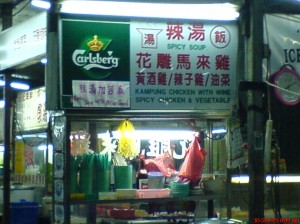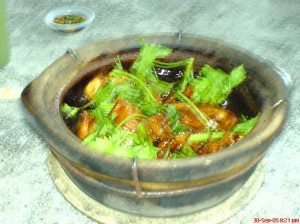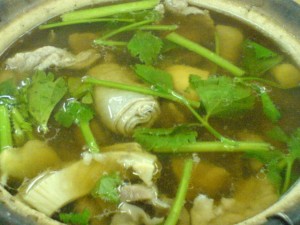 Spicy Soup
This is my food blog. If you are interested with technology, you are welcome to visit my Tech Blog at TechieCorner.com. Thank you.