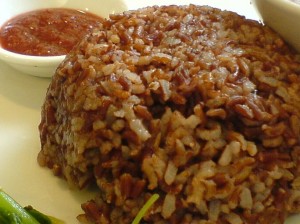 Organic Rice (hmm….i think it's brown rice)
Never know how organic food tasted and never really came across any organic food restaurants… it's something really new and "fresh" to me … after the first try at Country Farm Organics, i'm pretty sure that it's definitely not my choice … please don't get me wrong, the food tastes superb for those organics lovers …. but for me, the "tasteless" taste really aren't going to attracts again to be sooooo ORGANIC … !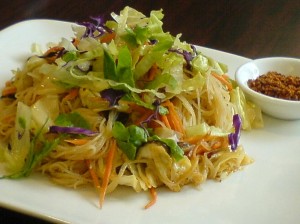 Tom Yam Meehoon

my colleagues actually enjoyed the food, like their Tom Yam Beehoon and also the Nasi Lemak. Im not too sure how to describe all these organic food … perhaps u can share some thoughts with me …. anyone tasted b4? Anyhow, i think the picture might attract u coz of its "colourfulness" perhaps … but do try and let me know what u think 'bout it ….
however, i really enjoy it's soya bean, the thickness and freshness of it … u feel "smooth" when it slowly flow through ur throat …
Price, the price is a bit costly i would say, possibly it's because it's located in Bangsar Shopping Village, or all organic food are that expensive ??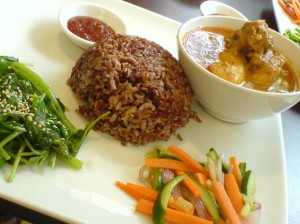 Nasi Lemak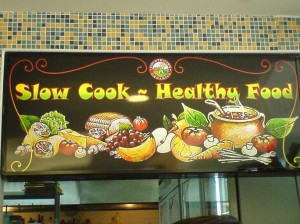 Restaurant Motto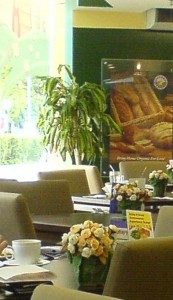 Cosy Environment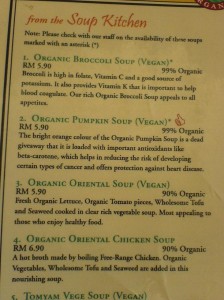 Menu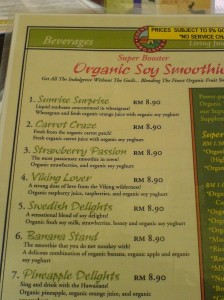 Menu
This is my food blog. If you are interested with technology, you are welcome to visit my Tech Blog at TechieCorner.com. Thank you.