Recently I bought 2 bottle of bird nest from a friend of mine and it was marvelous. The quality of the bird nest are 100% pure and best of all, it's easy to cook with just 3 simple steps.
Step1 : Open a bottle of bird nest
Step 2 : Cook or boiled it
Step 3: Ready to be served.
No hassle of cleaning up the bird nest anymore. The bird nest are already cleaned and is ready to be cook or boiled. So folks, it's a good suggestion to get a bottle of bird nest as a gift for your relative or friends for this coming Chinese New Year!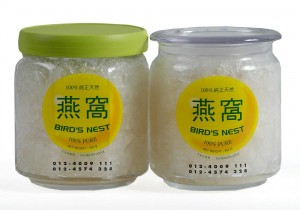 Bird's Nest Bottle Packaging

For decades, bird's nests are likeable in Chinese cuisine and are valued for their high nutritional content and medicinal benefits. Bird's nest are rich in protein with slight present of calcium and iron that research has found that it helps to strengthening our body immunity system against diseases. The protein contents in edible-nest are more easily absorbs by human body. Moreover, they are believed to be life giving treasure that can strengthen our respiratory system and lungs to prolong life as well as retarding the aging process. Bird's nests have been used for a long time in traditional Chinese medicine.
Bird's nest has been recommended for use in the curing or strengthening of the body against diseases related to weak bloody or body overheat, cold, influenza, relieve coughing, improve blood circulation, asthma, and other bronchia ailments if is consume regularly. Besides that it is also recommended to complement other treatments to combat degenerative disease such as cancer and also for convalescence or to treat weakness or debility after disease.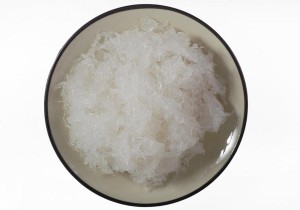 100% Pure Bird's Nest
This is my food blog. If you are interested with technology, you are welcome to visit my Tech Blog at TechieCorner.com. Thank you.