Saturday, February 11th, 2006
If you would like to enjoy a good lunch with a little bit of money in your pocket, Don Sushi is the place to be. My personal favourite lunchtime especially in the beginning and the end of the month where you just feel like splurging a little, it provides a good atmosphere with friendly staff to greet you when you arrive or pay the bills.
Don sushi offers a variety of sushi's at an affordable price along with various types of udon & ramen dishes as well. The prices may seem a little more dear than the local Sushi King but its value for money. Therefore, their serving portion is slightly larger than the rest. Definately worth the price that you are paying for!
One particular thing I'm really curious is that all the rice dishes here ends with the Don word. Maybe its due to its outlet name. Hm…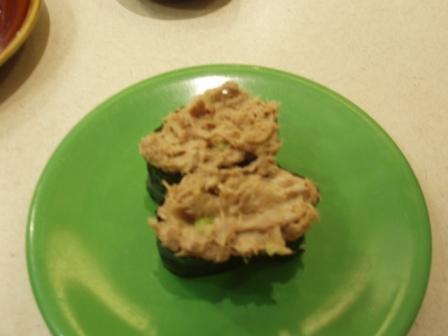 Tuna Sushi
Continue reading Don Sushi »