I'd went to Ah Yat Abalone for CNY dinner with some friends. It was a wonderful experience as I never had so many abalones one shot in life !! lol …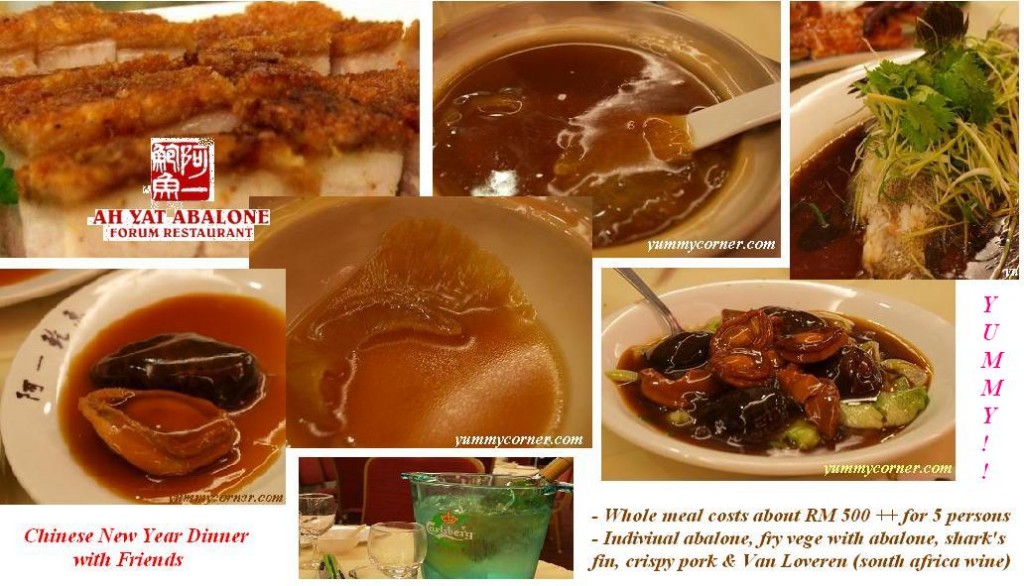 The promotion package was quite cheap as it was only RM450 + for 5 person (all you see in the picture except crispy pork and the wine), we ordered that separately and the bill sums up to RM500 ++. The food variety are generally typical but it's really tantalizing and mouth watering … !!
The only bad thing was that the waiters and waitresses are quite stuck up!!! The face is basically "black" all the while … when you order, face black; when you ask for extra order, face black; ask to add tea, face black; They should really look into this and improve the customer service …
All in all, it's worth the try !!
Here's the address if anyone of you interested with Ah Yat Abalone:-
Lot 9B, Jalan Kemajuan
Section 13
Petaling Jaya
This is my food blog. If you are interested with technology, you are welcome to visit my Tech Blog at TechieCorner.com. Thank you.