"Da Chang Jing", a very well-known name for those korean movie lovers. In malaysia, Da Chang Jin has been taken as name for a few korean restaurant. Just somehow wondering why.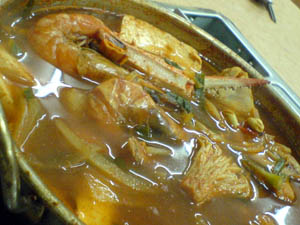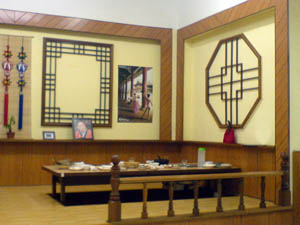 Opposite the Hotel Sri Petaling there's "Da Chang Jin" restaurant. The food is not too bad but somehow the price is a bit expensive I would say, weighing on the portion they're serving :> Choices are quite limited as well.
As you can see from the picture, they have BBQ sliced pork, beef, … and also the "korean tom yam" … something which looks similar to our tomyam, but not too sure what it's called 😛
One thing I really like about korean food is they'll serve a lot a lot of side dishes which makes your table look so grand and as if you're eating like an emperor… haha …
When this restaurant first open, they have really large crowd and you have to queue for seat. However, as days passed by, the ppl dwells perhaps it's due to the "excitedness" is not there anymore.
Let me know if you've been there before and tell me what you think!
Address:

View Larger Map
This is my food blog. If you are interested with technology, you are welcome to visit my Tech Blog at TechieCorner.com. Thank you.