I know almost everyone have been here before but I think I'll just recommend some of the must try dishes that perhaps some do not dare to eat. This up and coming local Secret Recipe's chain of outlets have grown within the recent years. Recently, some of the outlets even went to the extend of changing their ambience to suit the different cultures of each residence. One thing I salute this chain is because they have grown from being a specialty shop selling cheese cakes to serving a wide range of fusion food. Some outlets offer a variety range of food to choose from whereas some only offer a limited range. For more info on the secret behind the success of this franchising business, click on to their website here .
So let's get down to business about food already!

Way delicious chocolate milkshake. They have a range of flavours from strawberry to banana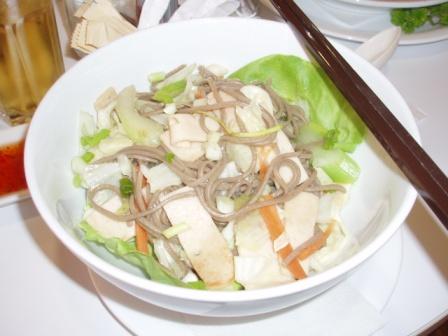 Japanese Soba. Something that you would like to eat if you want to keep fit. Consists of vegetables, noodles, fish paste and vegetables again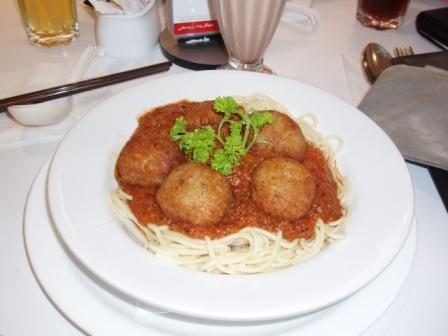 Spaghetti Meatball. Can choose either chicken or beef. Deliciously mixed with tomatoes, herbs and spices. Meatballs are pretty large and filling. Something that you would certainly choose if you want to go French

TomYamKung. Very challengingly hot and spicy. Definately mouth watering. Remember to order lots of water though just in case your lips sets on fire
One thing though, they also offer another popular cuisine, fish and chips. Hm, you may like it if you have a taste for fishy stuff. Sometimes a little too, fish for a taste, I would say
IceQueen's Rating:-
Environment: 10 /10
Food Quality: 8 / 10
Price Affordability: 8 / 10
Overall: 9 / 10
* Location: Everywhere! There's so many you don't know where to start from!
* Price Range: Soft drinks are from RM3 to a maximum of RM9 ++. Food can have a range from RM10++ whereas cakes cost about RM5-6 a slice.
* Restaurant: Secret Recipe
* Website address : www.secretrecipe.com.my
This is my food blog. If you are interested with technology, you are welcome to visit my Tech Blog at TechieCorner.com. Thank you.