If you would like to enjoy a good lunch with a little bit of money in your pocket, Don Sushi is the place to be. My personal favourite lunchtime especially in the beginning and the end of the month where you just feel like splurging a little, it provides a good atmosphere with friendly staff to greet you when you arrive or pay the bills.
Don sushi offers a variety of sushi's at an affordable price along with various types of udon & ramen dishes as well. The prices may seem a little more dear than the local Sushi King but its value for money. Therefore, their serving portion is slightly larger than the rest. Definately worth the price that you are paying for!
One particular thing I'm really curious is that all the rice dishes here ends with the Don word. Maybe its due to its outlet name. Hm…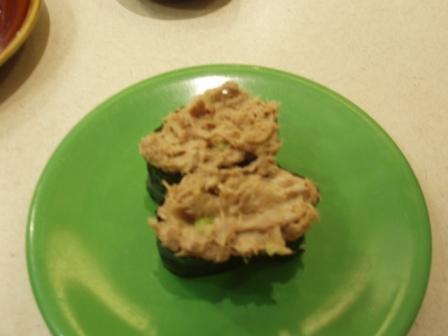 Tuna Sushi

Consists of tuna & rice wrapped in seaweed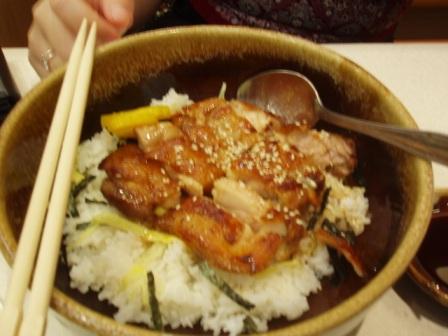 Teriyaki Don
Chicken fried in teriyaki sauce along with slices of fried egg served with rice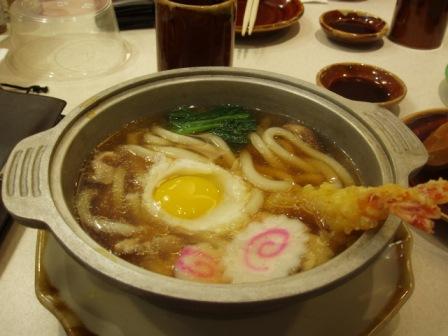 NabeYaki Udon
Delicious deep fried prawn with an egg, minced chicken, udon, vege & fish paste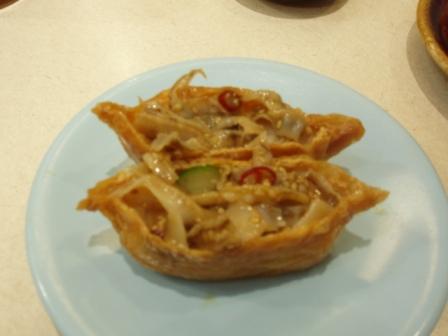 Hotate Sushi
Some sort of sweet tofu with squid and rice. It has a sweet kind of sauce which makes it mouth watering
One more "must try" dish would be its spider roll, consisting softshell crab and some other sushi roll ingredients. I did not take the picture down though because my colleague ate it before I manage to get a good shot of the roll.
IceQueen's Rating:-
Environment: 8 /10
Food Quality: 8 / 10
Price Affordability: 7 / 10
Overall: 8/ 10
* Location: Carrefour Subang Jaya & JB, Taman Sentosa JB, Taman Pelangi, JB & Taman Perling, JB.
* Price Range: Green tea drinks are on the house whereas the food can range from a modest RM1.90 to whopping RM30.00 if you choose the set meals
* Restaurant: Don Sushi
* State: KL & JB (its even available in Singapore at Tanglin Mall & Raffles Boulevard
* Tel : 03 – 5621 7587 or Fax : 03 – 5621 7853

P/s : This food review is done at the Carrefour Subang Jaya outlet.
This is my food blog. If you are interested with technology, you are welcome to visit my Tech Blog at TechieCorner.com. Thank you.