I like the Loh Mee because it comes with vinegar for you to add on. It is quite similar to the taste of sharks fin when it goes with the vinegar. Other than Loh mee, they do sell Fish Head Mee Hoon, Fried Hokkien Mee, as well as Fried Pan Mee. One thing bad about this stall is that they are very stingy with their vege as well as meat and prawns. However, it's still worth a try i would say.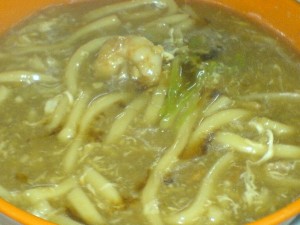 Loh Mee
How to get to this place? It's actually one of the exits of Old Klang Road. If u're coming from Midvalley, Jalan Sepadu exit is the one before OUG exit. The whole road is called Jalan Sepadu. This stall is located on your right hand side, about 80 to 100m from the exit.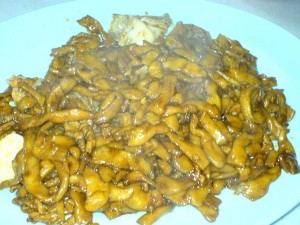 Fried Pan Mee
This is my food blog. If you are interested with technology, you are welcome to visit my Tech Blog at TechieCorner.com. Thank you.