This is the place to be for a springy, beautiful texture and slightly crunchy wan tan noodles ! That's what makes this place special and always thronged by a big big crowd. On sunday evening, u can see ppl flocking to it! However, one thing lucky is their servie is fast and that cut down the waiting time.
I'm not an avid fan for wan tan mee, but i find that the noodle are really nice and a bit bouncy as what they are famous for. Besides, their char siew are superb. But wan tan is so so only.
Anyhow, this place is a little bit difficult for parking coz it's beside a busy road, Jalan Sg Besi. It's somewhere opposite (not directly opposite) the SG Besi old airport. If u know about the Nichii Fashion House and Volvo showroom is Jalan Sg Besi, this stall is juz slightly further down from this two shops.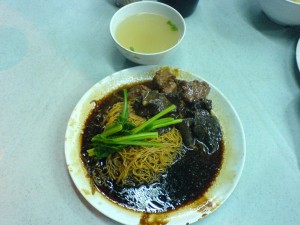 Fried Pork Wan Tan Mee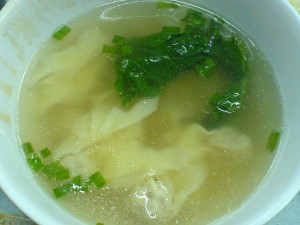 Wan Tan Soup
This is my food blog. If you are interested with technology, you are welcome to visit my Tech Blog at TechieCorner.com. Thank you.